OK, finally, here are my reviews, as promised. And the first

category

is........


INTRIGUING

MOVIES
So, this is the last REALLY good movie I've seen:
It was just such a amazing love story and the kind of movie that really makes you think. It was so well written and the soundtrack and setting were so beautiful. I kind of want to read the book it's based on. BTW, there are several movies that are in theaters right now that I really want to see (I never actually go to the movies, well, hardly ever):
The Reader

Revolutionary Road

Benjamin Button

Valkery
INFORMATIVE BOOKS

I LOVE to read. And ever since I was young, for some reason, I cannot just read one book. I have to be reading multiple books. So

usually

, I try to balance and go for some fiction, some nonfiction,

ect

. but mainly right now all I am reading is pregnancy books. Here are the ones I'm reading:
Really, this is the quintessential pregnant book that EVERYONE reads. It's defiantly informative. There is really nothing concise about this book. It's

extremely

detailed and in fact will cause you to worry needlessly in many cases. Also, it spends way to much time focusing on the "pregnancy diet" since the authors have written a whole book devoted to this subject. Still a good read.
This one is somewhat humorous and you can read it really quick (large print, illustrations, charts,

ect

.)

Similar to the previous one, quick read, more concise than "What to Expect" and sometimes funny.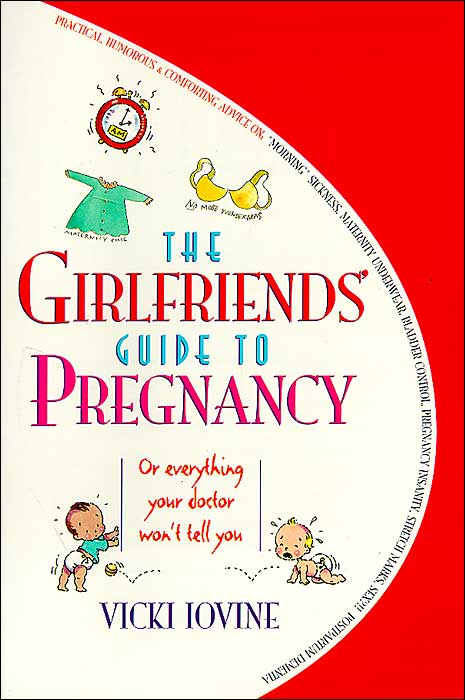 This one just tries WAY too hard. It's

sopposed

to be funny and in some parts it really is, but the girl thinks she has to be funny every sentence so it gets annoying. And it's sometimes kind of crude.

Lastly, not a pregnancy book, but still informative. I got this new Bible shortly after the new year and I really like it. It has the scripture broken down into daily readings and Dr. Stanley gives

practical

advice on what it means. Very good Bible. Next

category

:
INTERESTING SHOWS

I could spend hours reviewing

tv

shows, but for the most part when Peyton's home we choose between this
We do like to watch the local news, and then we

ussually

check out CNN (much to my chagrin we don't have FOX NEWS) and of course, the

occassional

Rachel Ray or 17 Kids and Counting (he likes it,

haha

). Also, last season we watched The Secret Life of the American Teenager, but it's gotten super corny. Anyway, most of the time it's between Law and Order and Law and Order:

SVU

. And it is THE bone of contention in our marriage. I like

SVU

because it is easier to follow (to me) and is just more fast-paced (even though it does give me nightmares and intensifies my already crazy irrational fear of being raped). Peyton likes regular L&O because it shows more of the lawyer part, not just the police. Anyway, we compromise, and I will say I have grown to like the original a lot more than I used to. Fun fact: I like to watch both with the captions because I cannot STAND to miss a word.
And finally, I thought this was beautiful:
SUNDAYS WITH JULIAN

She consoles me as I meditate
before Mass-Julian of Norwich,
that is, who says, "We are clothed,
wrapped in the goodness of God."

And she consoles me after Mass
when I drive home to the friary and
pass two prostitutes who are sitting
on folding chairs next to the curb

helping each other with makeup.
And that evening, too, when I go
to

Frisch's

for a Big Boy and fries,
and a boy's talking to his girlfriend
in the booth next to mine-talking
and talking-and his girlfriend's
eyes say she just wants to hold him
and quiet him-and he keeps talking
and her eyes keep trying to say,
Let's leave.

And when I leave, he's
still talking, "You know what I'm
saying?" and she's still trying to
subtly persuade him they should
leave and then I'm walking behind
a middle-age man, a son helping
his older mother to the car, and ahead
an older man's walking with his pregnant
teen-age wife and she's smiling as he
talks and eats an ice cream cone and I
think, the Mass still isn't over.

And as I get into the car, Julian's in
my thoughts again and I say to myself,
They're all clothed in the goodness
of God-and I'm about to drive away
when a prostitute, tattooed abundantly,
comes to my open window and asks,
"Do you have a lighter I could borrow
from you?" and I say, "No, but I can
give you some matches" and she says,
"I don't do matches," and I'm wondering
is there a code here I'm not aware of? And
she says, "Hey, you're the guy who didn't
give me a ride earlier, aren't you?" and
of course I was and didn't, fearing what
it might look like, forgetting Julian, and
she says, "I said to myself, Okay, I like

the jerk anyway" and walks away.


And then I drive away and it's twilight
and I'm left with memories of this day
and I think, Yes, Julian, we are wrapped
in God's goodness, and yes, the Mass
begins when it ends. And when I get
home, I pick up Julian and she says,
"Mother Jesus leads us into his blessed
breast through his open side, and there
gives us a glimpse of the Godhead and
heavenly joy ..." The Mass begins.


-Murray
Bodo