So when I saw Kelly's Fall Favorites
post
a couple of weeks back, I just KNEW I had to do a similar one. I was going to do a "Friday's Fave Five", but there were just too many favorites! I decided to do a top ten list (you know I LOVE lists). Here's ten of my favorite fall things (and p.s. I reserve the right to add to it on any given day this fall):
10. Parched Peanuts
I love it when my mom parches a big bag of peanuts. I just sit around salting and eating them. I could eat my weight in some peanuts, I think.

9. Fires in Our Fireplace
I don't know what I would do if my house didn't have a fireplace. Peyton and I feel asleep so many times in front of the fire last year. I guess it really is more of a winter activity, but we like to get stared as soon as it gets a little cold.

8. Fall Beverages
I love apple juice in general, but I feel a bit more mature drinking "cider". It's sort of sad to bring the lemonade and Berry Tea making to a halt (and gosh I'm going to miss Peyton's milkshakes--he's made me so many this summer), but I'm super excited about hot chocolate (that will come later) and apple cider.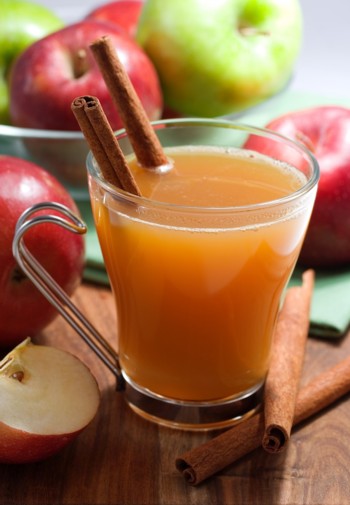 7. The Grove
I think that I have almost exhausted this subject on my blog already. I'm pretty sure you know my undying love.

6. Fall
Apparel
I really think summer clothes are cuter for the most part, but I'm always so ready to change over my closet around this time. I'm so excited that Big Mama has brought back some Fashion Fridays. I never wear jeans in the summer (it's just too hot and I prefer dresses)--I think I only left out one pair. So, I'm looking forward to breaking out my denim. I'm also a big fan of leggings (like I said, I love dresses) and I don't care if they're not "the" style like they have been past few years, I'm going to wear them. I also have quite a coat and scarf fetish, but those are also more "winter favorites".

5. Annie's Fall Wardrobe
I'm pretty much more excited about AP's fall duds than my own. I just love picking out new things for her! I still need to post the pictures from our "fall fashion show" we had with her a few weeks back.
4. Fall Decorating
Whenever I get my fall/winter clothes down from the attic (hopefully this weekend) I'm going to get our fall decorations down, too. I really like to do some seasonal decorations at my house. I think it's so cheery and makes it feel like "home".

3. Costumes
I think picking out AP's Halloween costume has been so much fun. It's just one of the things I was so excited about doing before I even got pregnant with her. I know one day she'll want to pick out her own, so I'm soaking this up.

2. Mississippi State Fair
I doubt we'll be going this year. Peyton takes after my dad (who calls him "the son he never had") and thinks the fair is the most disgusting place on earth. Which, well, I have to agree. But it is SO worth it. I used to eat (seriously): two corndogs and/or chicken on a stick, a drink, a funnel cake, a biscuit, and loads of taffy and THEN ride more rides. My stomach of steel is a thing of the past these days (tried it two years ago and it uh, didn't work out), but I still just love the fair. I can't wait to take AP, but it will be a few years (too many creepers and too many germs).

1. Creation
I can't wait for the leaves to turn colors. And the smell of fall is even better. I am so thankful for the ability to appreciate fall with all of my senses. I think stimulating all your senses is so important and is yet another thing I can't wait to teach Ann Peyton--taking time to smell the roses (or in this case that great fall air smell), hear the leaves crunch, taste the cider, feel the fire's warmth, and see the colors of fall. And I can't wait to read her so many descriptive, well written books that appeal to the senses. I need to start making a list of children's books that do this well.
"Taste and see that the
Lord
is good..." -Psalm 34:8