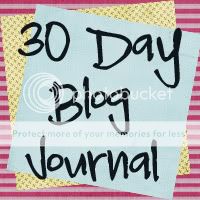 Day #17- An Art Piece
Okay, y'all, I am not an art
connoisseur, but I thought I'd share a few things that I think are truly beautiful and are very personally significant to me:
My friend Susan painted this as a wedding gift to me and Peyton. Sue was one of my best friends in college and she is just a sweet, sweet soul. I adore Sue and she is seriously one of the kindest people I have EVER known. She is also a very talented artist. Clearly. The church in the picture is Galloway, the church we got married at and I love it because it looks like the exact time of day when we got married. It's a constant reminder of one of the most important days of my life. Galloway is the church I grew up going to, so it is special for that reason as well. I think it is gorgeous and it is one of the most beloved of all the wedding presents we received. It is such an honor to have such a beautiful piece of artwork and it will always have a place of prominence in any home we have.
Sue also painted the seat cushions that are on the chairs in our kitchen table.
Aren't they adorable?
This is another very special painting to me. My friend
Ashley
painted it as a birthday present for Ann Peyton. I had asked Ashley if she would paint something to go with the "bunny theme" of AP's birthday party and she acted like she was going to do these cute little "doodley" bunnies. They were super cute and would have been great, but I was so surprised when I opened the present and saw something so soft and sweet and beautiful. I mean, seriously, doesn't it look like it came out of the pages of some lovely vintage storybook? The painting is special to me for a number of reasons. For one, like the Galloway painting, it is very signifigant. Ashley took the qoute from
The Runaway Bunny
, one of my very favorite children's books. Another reason it is special to me is because she painted it shortly before she moved and it was such a symbol of our friendship to me. I've told her this, but Ashley is one of a handful of people in my life that I really feel like grasp and affirm the high calling of motherhood. It is a important reminder of an important friendship. I have told Ann Peyton that this is one of the most special presents anyone has ever given her, if for no other reason than that Ashley made it with love for her with her own hands. I hope she will always cherish it and put it in her own little girl's (or boy's) room one day.
I am so blessed to have such talented, generous friends!