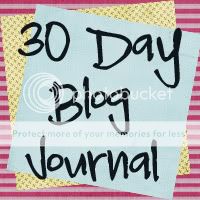 Day #30- A Dream For the Future
Okay, so those of you that know me well probably knew what I would choose to write about. For as long as I've known him, Peyton has had a huge dream of living in New York City for a year or two. Before we got married, we planned to do this during the early years of our marriage, before we had children. Well, the Lord blessed us with the
best surprise
we could have ever asked for and we had to readjust our plans. The new plan includes going, but going as a family of four (still can't hardly believe that!) instead of as a family of two. It will probably be sometime in the next five years.
On that note, I wanted to unveil the second project I alluded to earlier this month:
[Click here to see the new blog.]
Now, I am sure y'all are thinking "Has SD gone blog crazy? Two new blogs in two weeks?", but both of the ideas have been in my head a long time and I just now forced myself to really go about executing them. This blog will be different from my
other
three
blogs
, because at least here in the beginning posting will probably be very sporadic. It's not a place that I'm going to try to update regularly, but I've known for awhile that I wanted to create a separate blog to document that year once we got close and recently it occurred to me that I'd like to go ahead and start it, so as to have a place to chronicle our planning and our discussions about this dream for the future. I think it will be fun to look back and read over our ideas and our thought processes pertaining to the planning of our big adventure.
Sidenote: I realize that in the next few months I am going to have to tweak the name and the header, but I created over a month ago and at this point, I have no idea what it will eventually become!