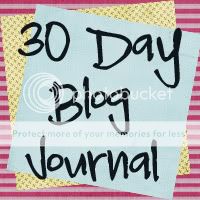 Day #4- My Favorite Book
I decided this time I'd narrow it down to two. I LOVE to read, so it was kind of hard to do but the reason I chose only two was because these two stuck out the most in my life.
First of all, I wish that I could say that the Bible was my all time favorite book. I know people say that and mean it and I wish with all my heart I could. I do belief that it is the most important book and the most essential book and if I was in one of those desert island take only one thing situations it would be the book I took, but I can't say it's my favorite, in some senses. I know we live in a culture that is "entertainment driven" and not necessarily "edification driven" and partly, this is a result of that. I just want to be honest. If I did have to pick a favorite book WITHIN the Bible it would probably be Ruth or Esther in the Old Testament and one of the Synoptic Gospels (Mathew, Mark, or Luke) in the New. I think I've shared this before, but one thing I have been praying for is that the Lord will give me a stronger thirst for His word. Okay, so here are my two favorites...
A Tree Grows in Brooklyn
by Betty Smith
This was the first book in which I cried at the end because it was over. For that reason alone, it is a very special book to me. I tried to read it as a child (when I was around nine) because I read about it in another book and I wanted to read anything I could get my hands on. I couldn't grasp it then but I gave it another shot when I was in seventh grade and I fell in love. It's a beautiful coming of age story (those are my fave-
The Wonder Years
, anyone??) that takes place in a poverty stricken area of New York City around the turn of the twentieth century. The main character, Francie Nolan, is a dreamer like her father, but also a pragmatist like her mother. She is a very precocious child and makes keen observations on human nature at an early age. Not to sound arrogant, but I saw myself in her. This is also one of Peyton's favorite books and we've started it many times together, but never finished it. I hope that before we die we will have read the book in it's entirety (around 500 pages) aloud to each other, and possibly our children. As a side note, we also contemplated the name Francie (Frances) if we have another daughter!
Redeeming Love
by Francine Rivers
I really can't even begin to put into words the emotions this book evoked in me. I love historical fiction and I wish I could say the same for Christian fiction, but for the most part I find it sort of corny. This book is the exception. I know some people don't think it is truly Biblical, but it is
loosely
based on the story of Hosea in the Bible. It is the story of a young woman who has been abused and sold into prostitution as a child and her rescuer, who is unwaveringly faithful to her, even in her unfaithfulness- just as Christ is to us. I think it paints a beautiful picture of God's grace and his
redeeming love
for us. Be forewarned; there are some graphic scenes!