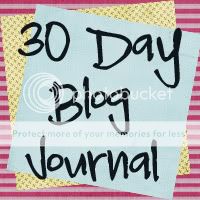 Day #5- My Favorite Quote

Um, this one is SUPER hard to narrow down. Here are a few of my favorites (at least half of which are CSL quotes; obsessed much?)....
"Our Father refreshes us on the journey with pleasant inns, but will not encourage us to mistake them for home."

-C.S. Lewis


"Because we love something else more than this world, we love even this world more than those who know no other."

-C.S. Lewis


"If I have a desire which no experience in this world can satisfy, the explanation is-I was made for another world."

-C.S. Lewis


"It cost God nothing, so far as we know, to create nice things: but to convert rebellious wills cost Him crucifixion."

- C.S. Lewis
"Riches I heed not, nor man's empty praise,




Thou mine Inheritance, now and always:




Thou and Thou only, first in my heart,




High King of Heaven, my Treasure Thou art.




High King of Heaven, my victory won,May I reach Heaven's joys, O bright Heaven's Sun!




Heart of my own heart, whatever befall,




Still be my Vision, O Ruler of all."


- the fourth stanza of the hymn Be Thou My Vision
by Eleanor H. Hull
""Supposing a tree fell down, Pooh, when we were underneath it?" (Piglet)




"Supposing it didn't," said Pooh after careful thought.




Piglet was comforted by this...."

-The House at Pooh Corner (I am just like Piglet, a worier).
Okay and this last one is a little controversial, but I think it's a super funny spin on old Hill's famous quote; let's try not to take it too seriously:
"I homeschool because I've seen the village and I don't want it raising my children!"
From someone involved in the field of education who may or may not homeschool, I thought this quote was too good not to share!