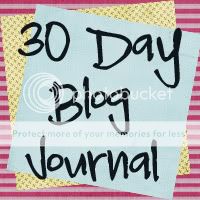 Day #13- A Fictional Book
Since I shared my two favorite fiction books in my
Day #4
, I decided I'd share a fiction book I'm about to start:
I actually brought this book on vacation with us, but I haven't started it yet (I finished another book instead). Anyway, everyone I know who has read this has told me I just HAVE to read it; I'm sure because it's about the south and
I love the south
. Anyway, I bought it awhile back, but I've never started it, even though it looks great.