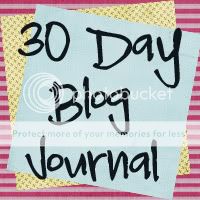 Day #8- A Photo That Makes Me Angry or Sad
This picture makes me happy and sad. The reason for both emotions is because it reminds me so much of my grandmother,
"Bump"
. She used to sleep like this all the time. Every time she took a nap, she'd put her arm over her eyes like this. She passed away a few months before mine and Peyton's wedding and it was one of the hardest times in my life. I told Peyton I didn't think I could go on our honeymoon because I couldn't be apart from my family. I missed her so badly. There are days when I still miss her terribly and it hurts me so much that she didn't have the chance to
dance at my wedding
like she always promised she would. It breaks my heart even more that she never got to met Ann Peyton. She was so wise. So funny. So special. Sometimes, I just want one more day, one more visit, with her.