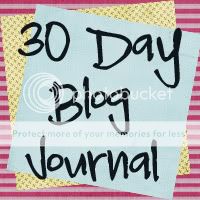 Day #16- A Song That Makes Me Cry
I answered this question before in
this post
, so I am just going to do a little C&Ping:
"Tears in Heaven" by Eric Clapton. It was the first song that I danced to with the first boy I really loved and now, sadly, he's *in* heaven. That deserves a whole post and I'm going to write it one day. Promise. Also, these three songs: "Daughter", "Heart of Life" and "In My Life", because they were used in Heather and Mike's tribute to Maddie; theirs is a story that broke and continues to break my heart. And "Seasons Of Love" from Rent, not because it's sad; it's just
beautiful
to think of measuring a life in love.