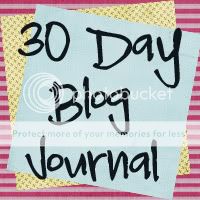 Day #6- Twenty Favorite Things
Haha, I'm just teasing, but Annie's tiny appendages are on the list....
20. The babykin's toes and fingers (they're still tiny- maybe she'll be like me and have really small feet all her life; it's a blessing and a curse!)
19.
Hymns
.
18. Warm, sunny days.
17. Coats, aprons, and bathrobes. [I know those are weird things to collect. It's just like how some people have shoe fetishes.]
16.
Living in the Deep South
15. Visiting other places
14. My jobs-
both
of
them
13. Living in the same town with my parents and in-laws.
12. When I really
feel the Bible come alive in my life
and I have on of those "ah ha!" moments
11. Watching children have "ah ha!" moments as they learn- as a teacher first and now as a parent.
10. Reading.
9. My new favorite TV show-
I'll Fly Away
.
8. Peyton's crazy schedule- it's a love/hate thing, but I do enjoy having so many nice, slow mornings with him when he's working evenings.
7. Annie's "voice".
6.
Baby clothes
. Clearly.
5. Having my sister back in Jackson this year.
4. Red Beans and Rice
every
Friday with my family.
3. Our
weekly family pictures
- so much fun to flip through!
2. That after two years, our
house
still continues to feel more and more like my home.
1. The realization that these are all
"pleasant inns"
, but clearly not really HOME.