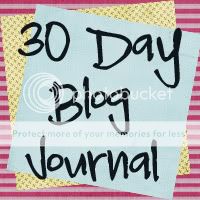 Day #24- Where I Live
This post is going to be a let down I have a feeling....

I live in a suburb outside of the bustling metropolis of Jackson, Mississippi. I love it with all my heart, but there is not much to do here. The things that make the area cool are in my opinion a few yummy restaurants and some really pretty neighborhoods (i.e.
Bellhaven
) and neat districts (
Fondren
, ect.).
There is your typical shopping- We recently got a brand new TJ Maxx around the corner and my life changed about a year and a half ago when our area acquired an
Anthropologie
. We have crappy supermarkets and we don't have high end department stores like Saks or Neiman Marcus. We do our best (;
We have several movie theaters in the area, one of which is safe/not disgusting. We also have a couple of bowling allies, also one of which is safe/not disgusting. We used to have a place where you could ice skate and play put put. It may or may not be currently operating. It seems to stop and start every couple of years.
The school system TOTALLY varies by district. Within a twenty mile radius, you have some superb schools and some um, shotty schools. We also have some stellar [overpriced] private schools. We have several private colleges and a couple of community colleges.
There are some really poor, poor people in the area that make Jeff Foxworthy look like the King of England. There are also some really rich, rich people in the area that would probably spit on the King of England. It's a nice mix.
I'm sure you could tell this by reading this post, but Jackson is a lovely, beautiful place to live. No, really it is!